"New perspectives" with 3D visualisations of events and location
3D visualisations of events in the Hofburg's unique historic surroundings open up completely new perspective. Technology specialists were instrumental in helping to recreate the spaces at the venue. Our customers can build up an impression of the facilities in a comprehensive, interactive virtual environment.
Staff from our partner
MediaApparat
scanned the state rooms using laser technology before converting the data into a 3D model. Visual artists from
Visual Events
designed the effects that bring to life the marble, parquet floors and unique crystal chandeliers at the venue, as well as a host of other details.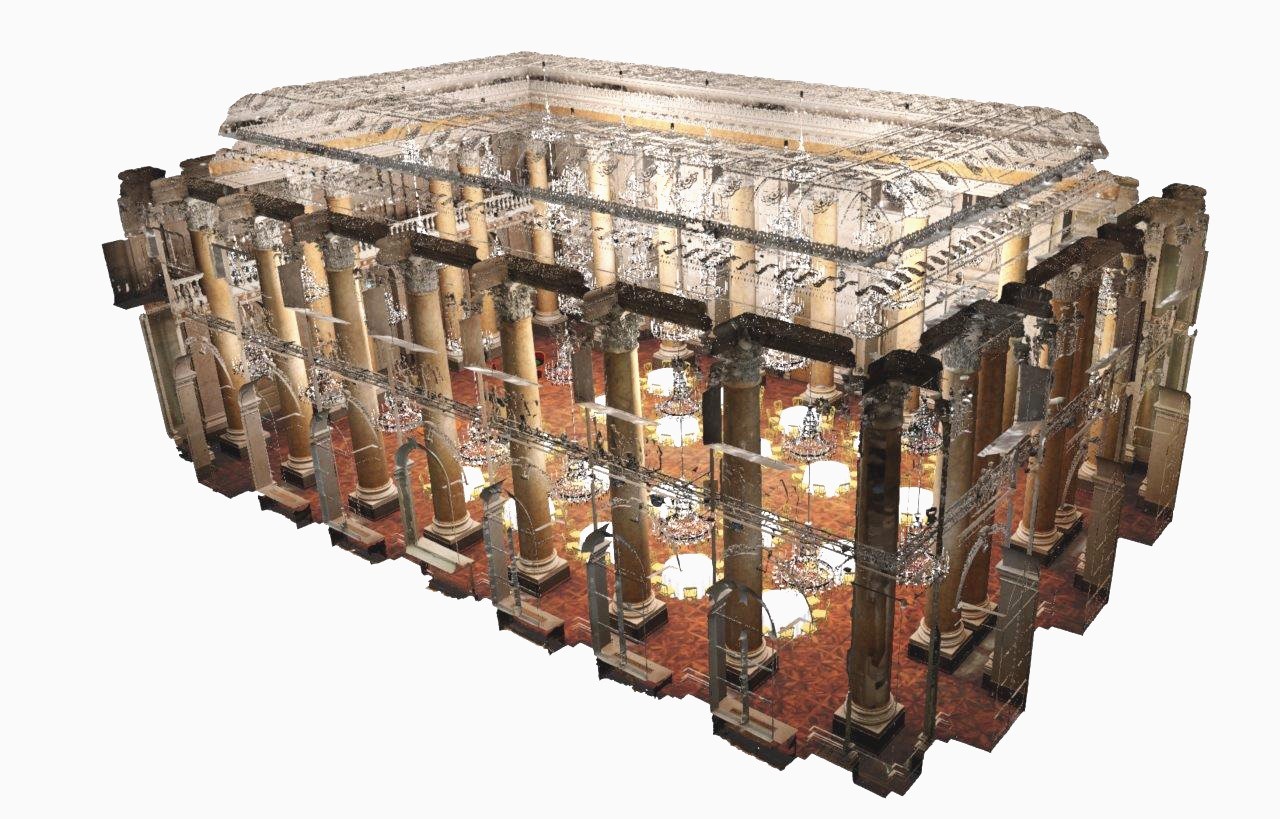 A library of 3D objects in the software can be used to illustrate set-up options featuring the furnishings available for all of the state rooms at the Hofburg. All of the furniture provided at the venue has been recreated virtually – from gold chairs at banquet tables to leather seats in the conference room, as well as lecterns, leather armchairs, registration desks and even cordon posts.
The application sets new standards thanks to the high degree of precision of the 3D CAD event software, a creative tool that is aimed not only at our customers, but also our partners and event agencies. Both the
ground floor and mezzanine
levels can be depicted in 3D using this flexible event planning option. And the models generated give an even deeper insight into the imperial venue with its contemporary glass architecture. Media and event technology play a major role at the Hofburg Vienna.
The more clearly we can represent the desired character of the event, the easier it is for our partners and customers. Media and event technology play a major role at Hofburg Vienna.