Covid-19-compliant events at Hofburg Vienna
We have more than enough space for you to comply with distancing measures!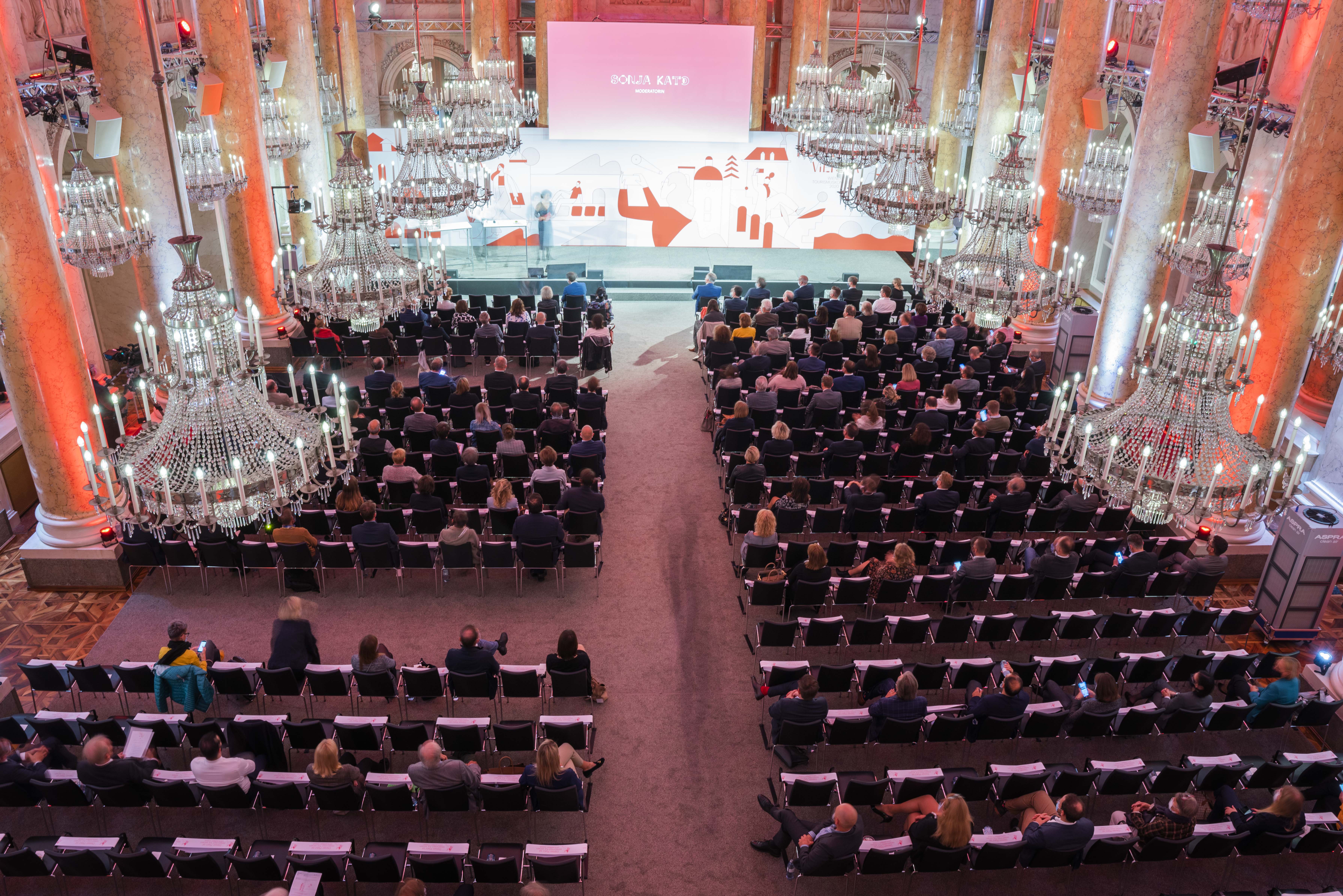 Our prevention plan and bespoke solutions for safe meetings and conferences are in place to ensure that all events at the Hofburg Vienna are held in strict compliance with the latest safety and hygiene regulations.
We are in regular contact with the different City of Vienna municipal departments as we secure clearance for events hosted at the Hofburg Vienna.
The overarching focus is on participant numbers and the safety plan, and the Hofburg Vienna has added numerous measures of its own for additional security: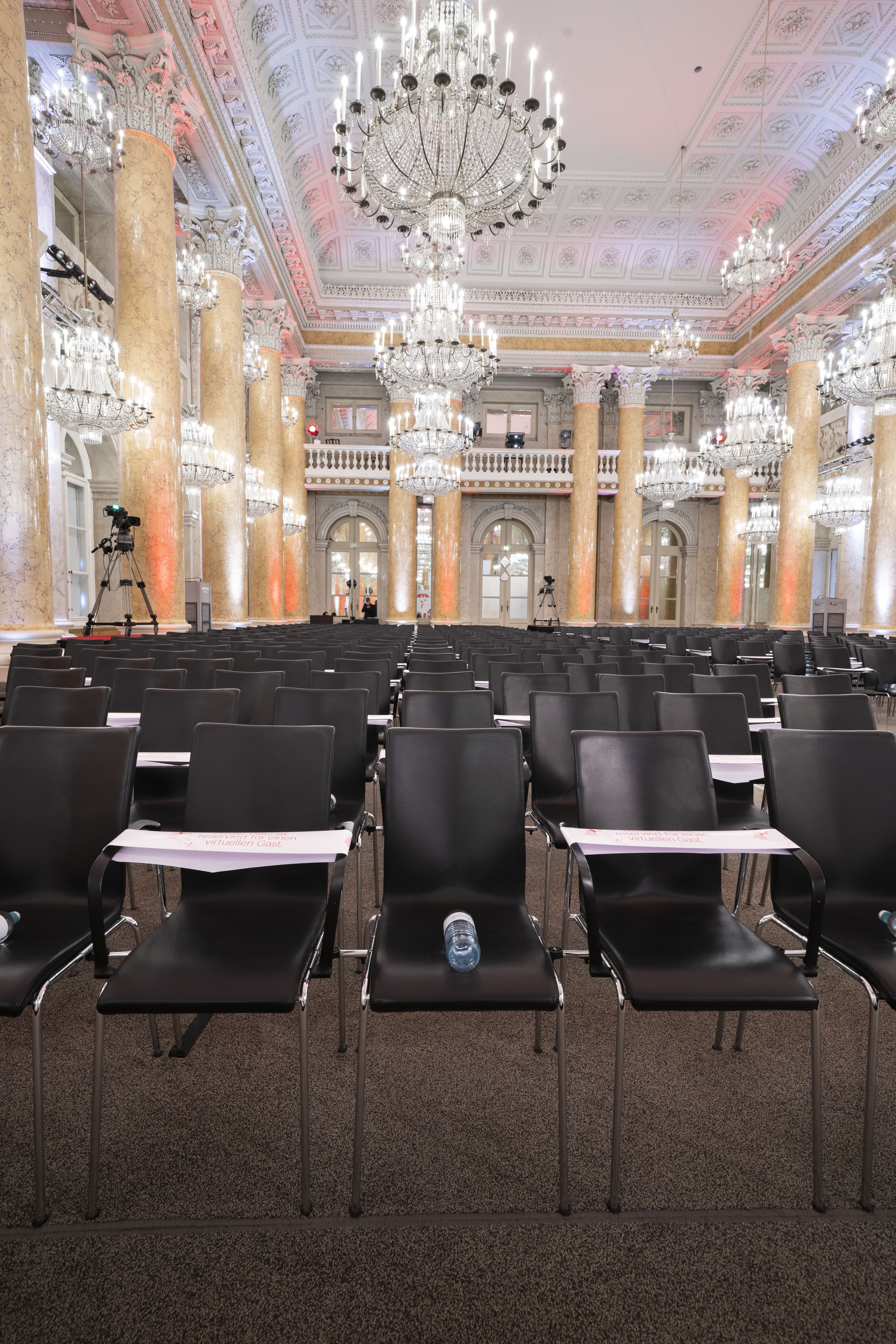 Implementation of all the necessary precautions at our state rooms in full accordance with the binding regulations and recommendations issued by the government on hosting Covid-19-compliant events.
Close cooperation with the relevant City of Vienna municipal departments to secure clearance for events hosted at the Hofburg Vienna.
Preparation of the Covid-19 prevention plan for the hosting events as well as a catalogue outlining criteria for Covid-19 compliant events.
Appointment of a designated Covid-19 officer for your event.
Configuration of custom layouts that take Covid-19 restrictions into account for your event. And to ensure that your message reaches as many participants as possible despite restrictions on numbers, a combination of on-site attendance and additional digital participation is the ideal solution.

Let's go digital

!
The Hofburg Vienna technical team is here to provide support with virtual concepts and technical implementation in the state rooms. Live streams, interactive tools and state-of-the-art technology are key components for a complete and polished staging of your event when it comes to virtual target audiences.
Expand the horizons of your local event with a live digital experience.
Ask us about our
hybrid packages
.
CONTACT
vienna@hofburg.com